The staff on squadron are all volunteers and are either uniformed staff (SNCO or Officer) or Civilian Instructors. Each squadron also has a Padre. Squadrons are usually commanded by an Officer and have other uniformed and civilian staff taking up various roles on squadron.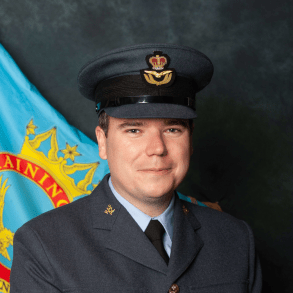 Squadron Leader G Clemitshaw RAFAC
Warrant Officer J Tompkins-Fraser RAFAC
Sergeant B Hyde RAFAC
Sergeant D Harcourt RAFAC
Mrs E Middleton
Mr T Brown
Padre P Burnett
The squadron committee look after the squadrons accounts and fundraising for the squadron. Although the RAF Air Cadets is sponsored by the MOD & RAF, each squadron is a charity and has to fund certain equipment and visits for the cadets. The committee is made up of parents/guardians of the cadets as well as other members of the community with an interest in the RAF Air Cadets.
Mrs A Hutchinson
Mr G Middleton
Vacant